Last year, Hall of Fame baseball player Ted Simmons and fine art printer Maryanne Ellison Simmons handed over a collection they had spent decades building.
It was a partial gift, a partial purchase by the couple from the St. Louis Art Museum, which paid just over $2.3 million, or about half the value of the artworks. art.
At the time, Elizabeth Wyckoff, curator of prints, drawings and photographs, said the massive acquisition of politically and socially conscious pieces was "transformative" for the museum's collection of prints after World War II.
"It changes the whole character of American art history that the museum can tell," she said. The Simmons collection includes 43 artists, 25 of whom were not represented at the museum at all.
Now the museum is ready to show the rest of the city more than 200 of the 833 works acquired. These are mostly contemporary prints, but they include drawings, collages, photographs, and even woodcuts.
Alluding to Simmons' position behind home plate as a cardinal, the exhibit is titled "Catching the Moment." It runs from June 26 to September. 11.
But although more than 200 works make up only about a quarter of the collection, there is still plenty to see. So curator Wyckoff and Sophie Barbisan, associate paper conservator, offer you 10 "not to be missed" pieces. Barbisan chose and described the first two, the rest coming from Wyckoff.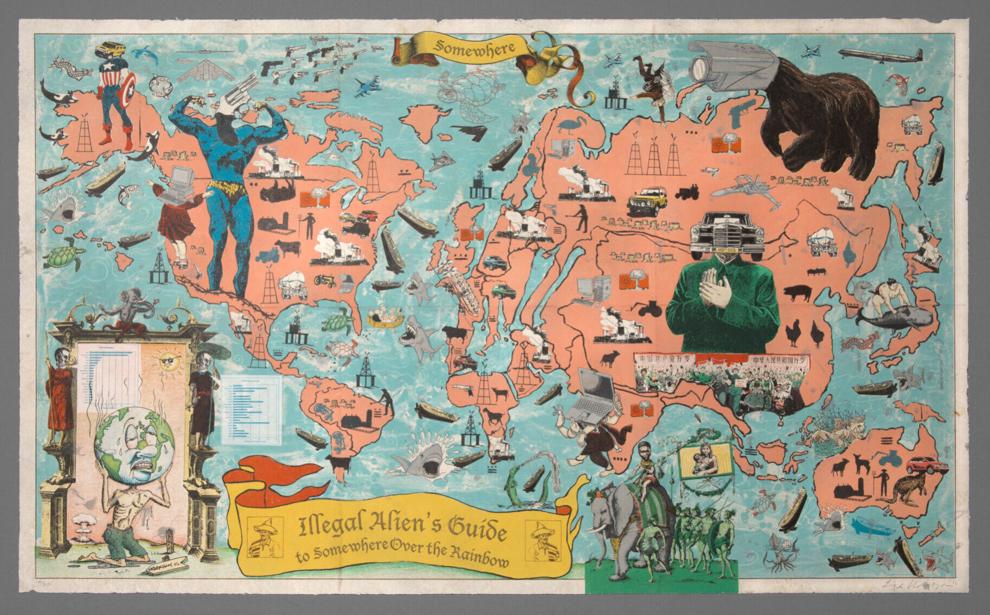 Enrique Chagoya, "The Illegal Alien's Guide to Somewhere Over the Rainbow", 2010 • Chagoya's lithographs are a blend of hand-drawn and photolithographic processes, developed in conjunction with master printer Bud Shark at his press, Shark's Ink. The artist often references Mesoamerican culture both with the imagery he chooses and the amate paper medium, which was used for codices in ancient Mexico.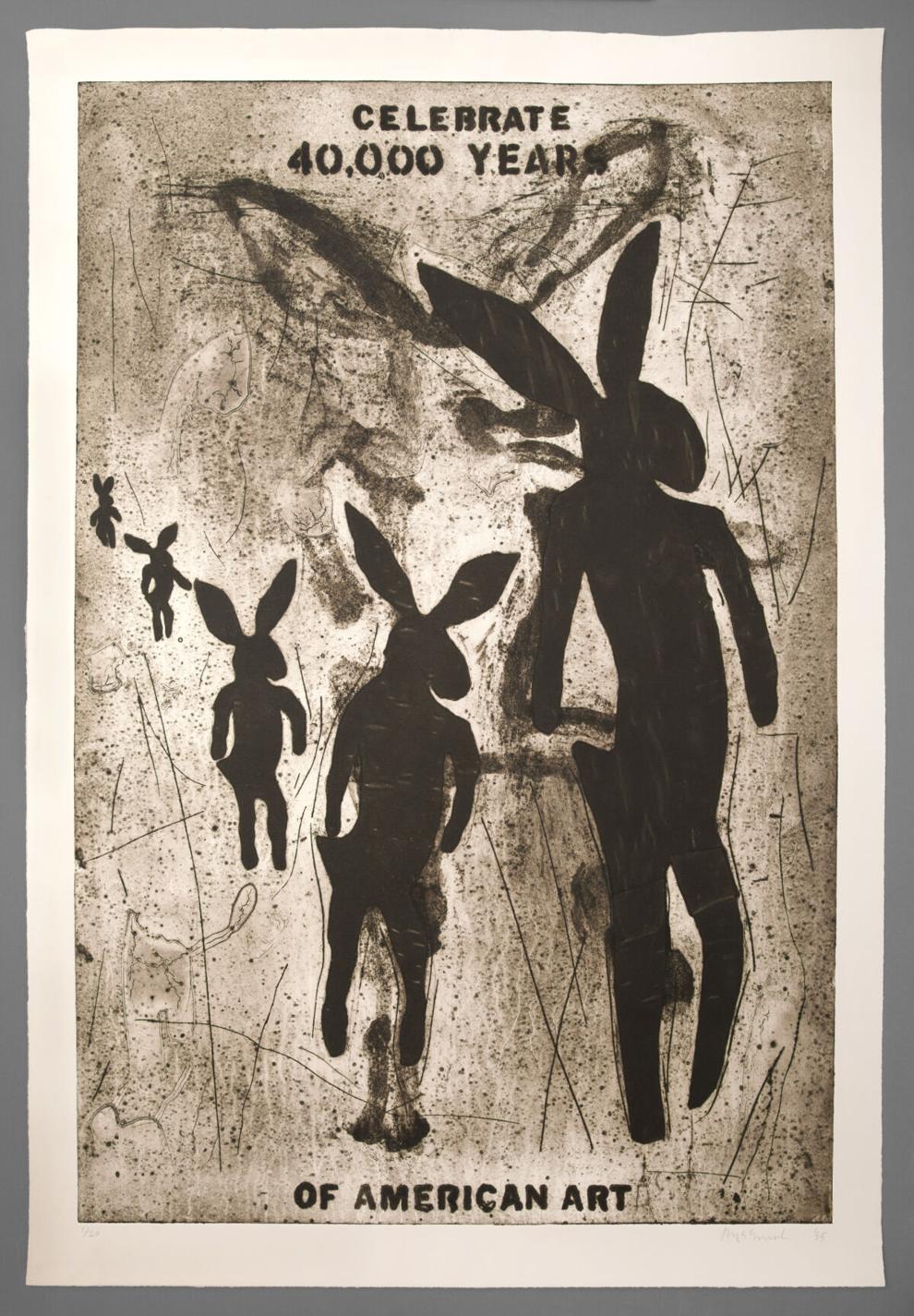 Yellow Quick-to-See Smith, "Celebrate 40,000 Years of American Art", 1995 • The print of Jaune Quick-to-See Smith created in St. Louis at the Collaborative Print Shop at the University of Washington School of Art, now called Island Press, was conceived as a " succinct commentary on colonial thought". It reminds us that there were sophisticated civilizations here before the arrival of Europeans on this continent. The use of the collagraph technique allowed the artist to play with textures, since she worked on a PVC plate with a thick layer of acrylic glue, sprinkled with carborundum abrasive grit, as well as collages of various papers and canvas.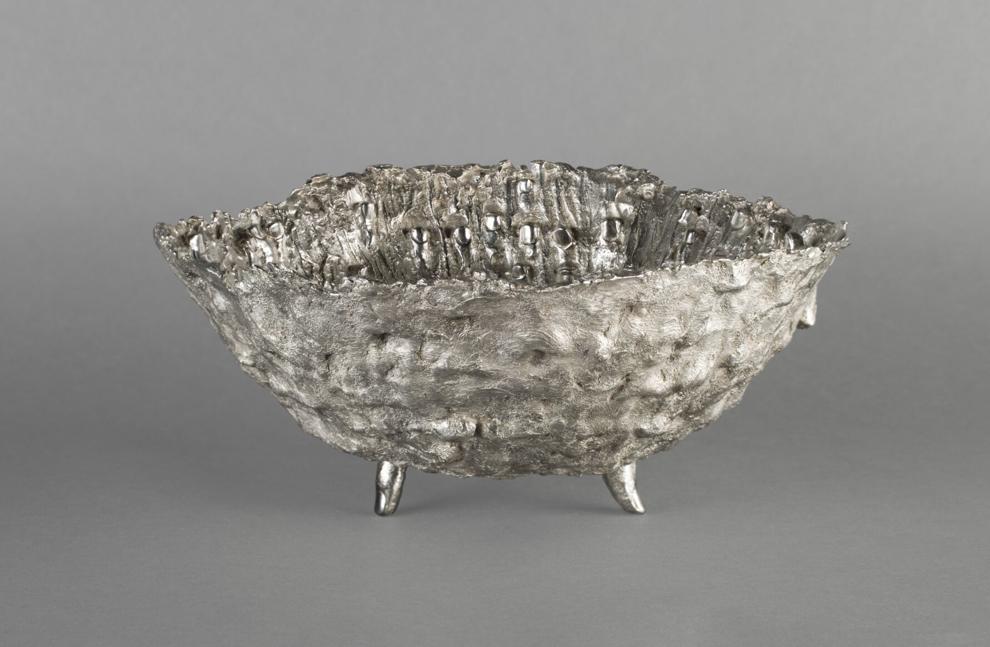 Kiki Smith, "Finger Bowl", 1995 • Kiki Smith's "Finger Bowl" is the first artwork a visitor will encounter in the exhibit, and it also happens to be the first acquisition Ted and Maryanne Ellison Simmons made when they first decided to get serious about collecting contemporary art. The solid silver bowl is literally formed by the artist's own fingers, which sink inside the bowl. Three fingers represent the "feet".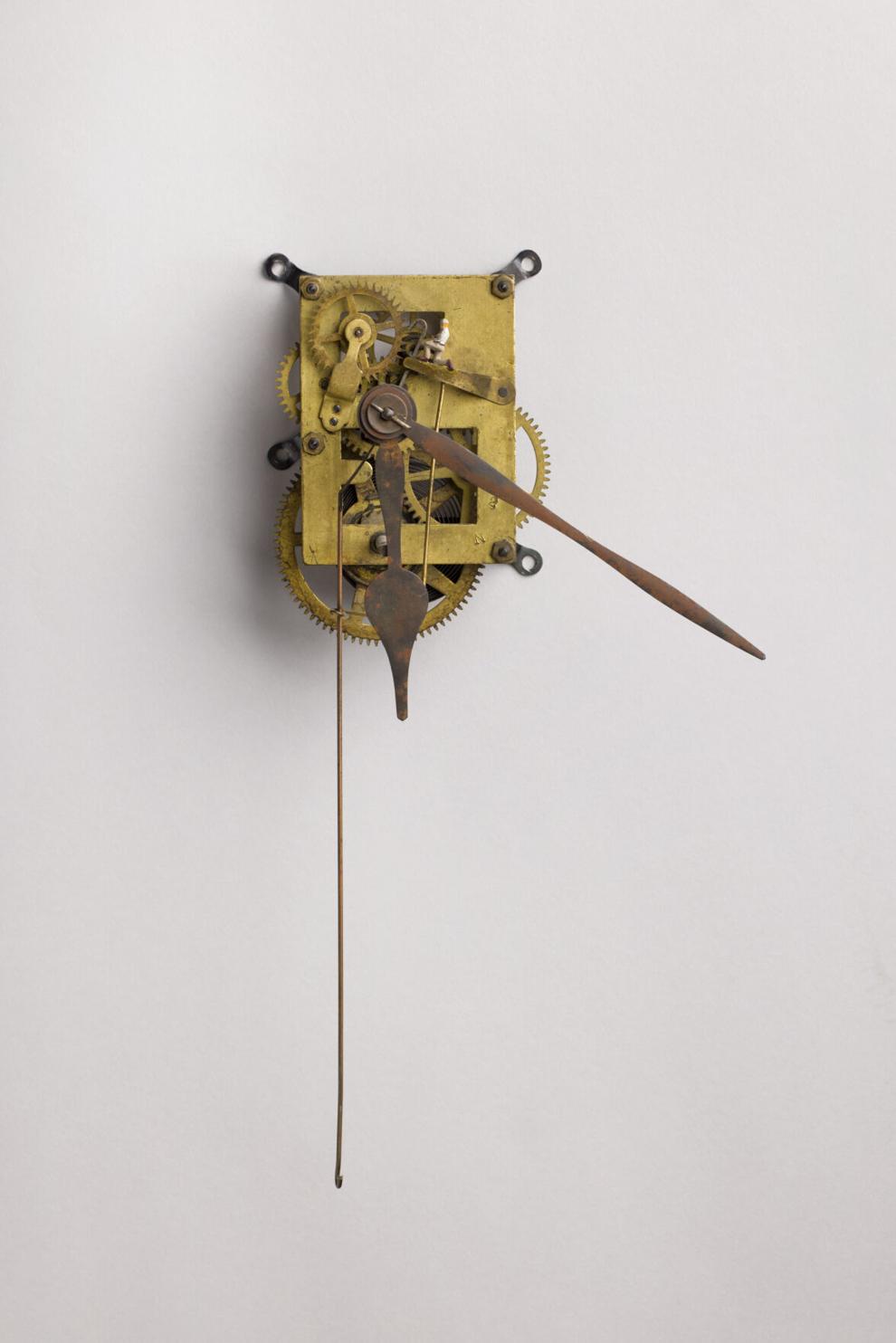 Liliana Porter, "To fix it", 2018 • There are three works by Liliana Porter in "Catching the Moment", and one of her captivating videos can also be viewed in Gallery 301. All of these works incorporate small figurines or toys that she has been collecting for many decades. In "To Fix It", a small, kneeling workman works in the delicate workings of a wall clock.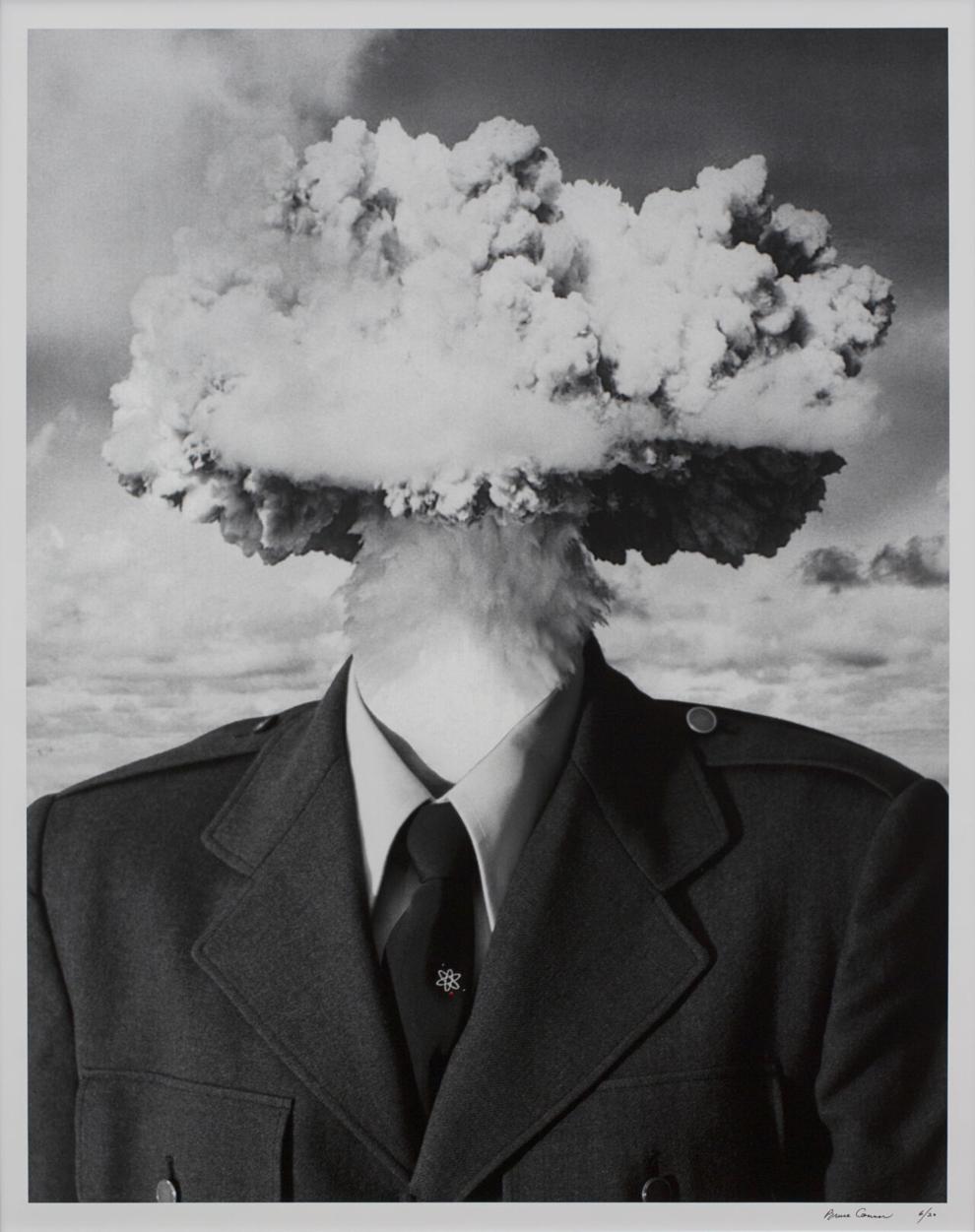 Bruce Conner, 'BOMB HEAD', 2003 • Bruce Conner's "BOMBHEAD" is a digital print that has its roots in a much smaller, handmade collage he created over a decade earlier, in which he cut and pasted a newspaper clipping of a mushroom cloud above the head of a character in uniform. The work shows the notoriously shape-shifting artist adapting to the latest digital technology in 2003, even as he allowed a small dab of red paint to smudge the tie pin.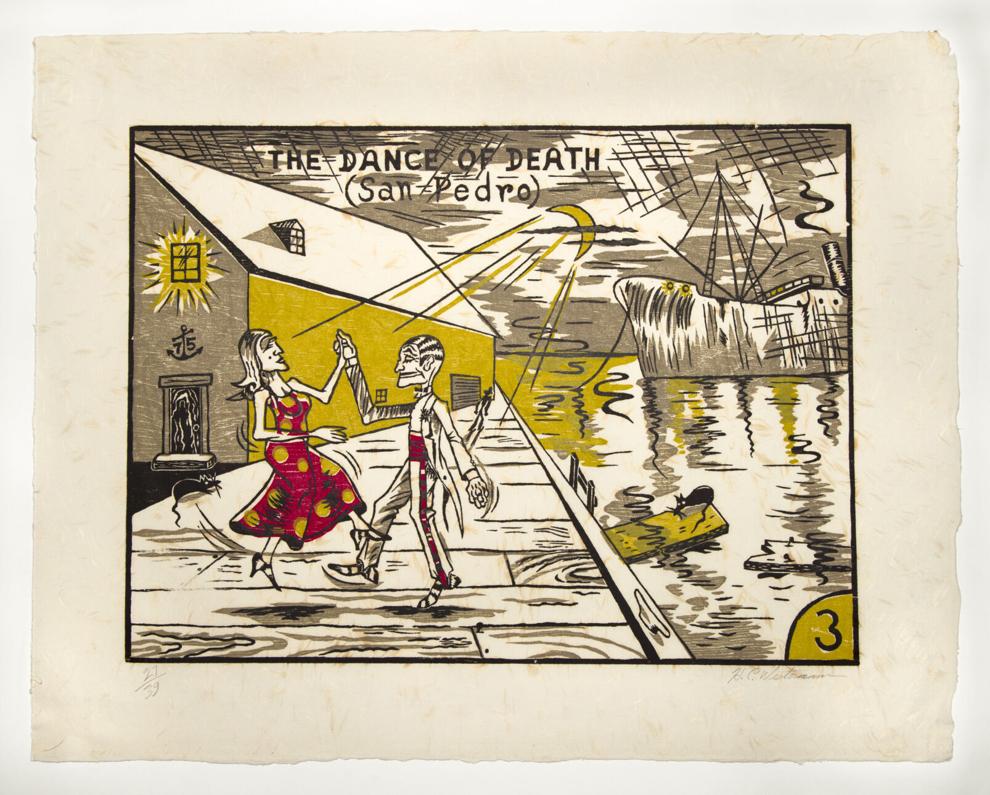 HC Westermann, "Dance of Death" from "The Connecticut Ballroom", 1976 • HC Westermann was a master craftsman who was arguably best known for his skillfully crafted wooden sculptures that manage to confuse, delight and disturb onlookers. The whimsical and elegant couple from "Dance of Death" hang out among the rats on an abandoned pier, with the towering hulk of a listed battleship in the background – a callback to the artist's years as a marine aboard the 'USS Enterprise in the Pacific Chapter of World War II.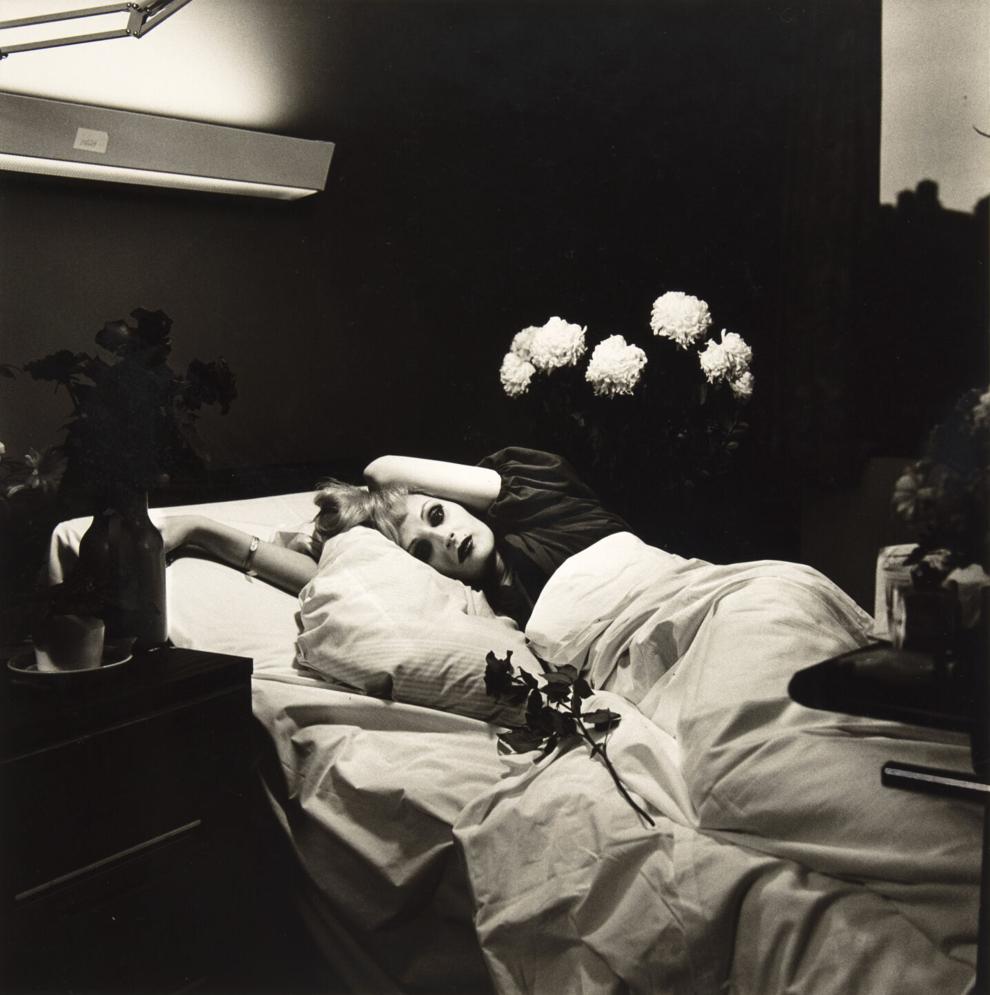 Peter Hujar, "Candy Darling on her deathbed", 1973 • Warhol superstar and transgender icon Candy Darling posed elegantly and dramatically for Peter Hujar in 1973, before dying of lymphoma the following year at age 29. The scene was carefully choreographed by the actress and the photographer. Hujar subtly modulated the black, gray and white tones of the flowery hospital room with his fluorescent light.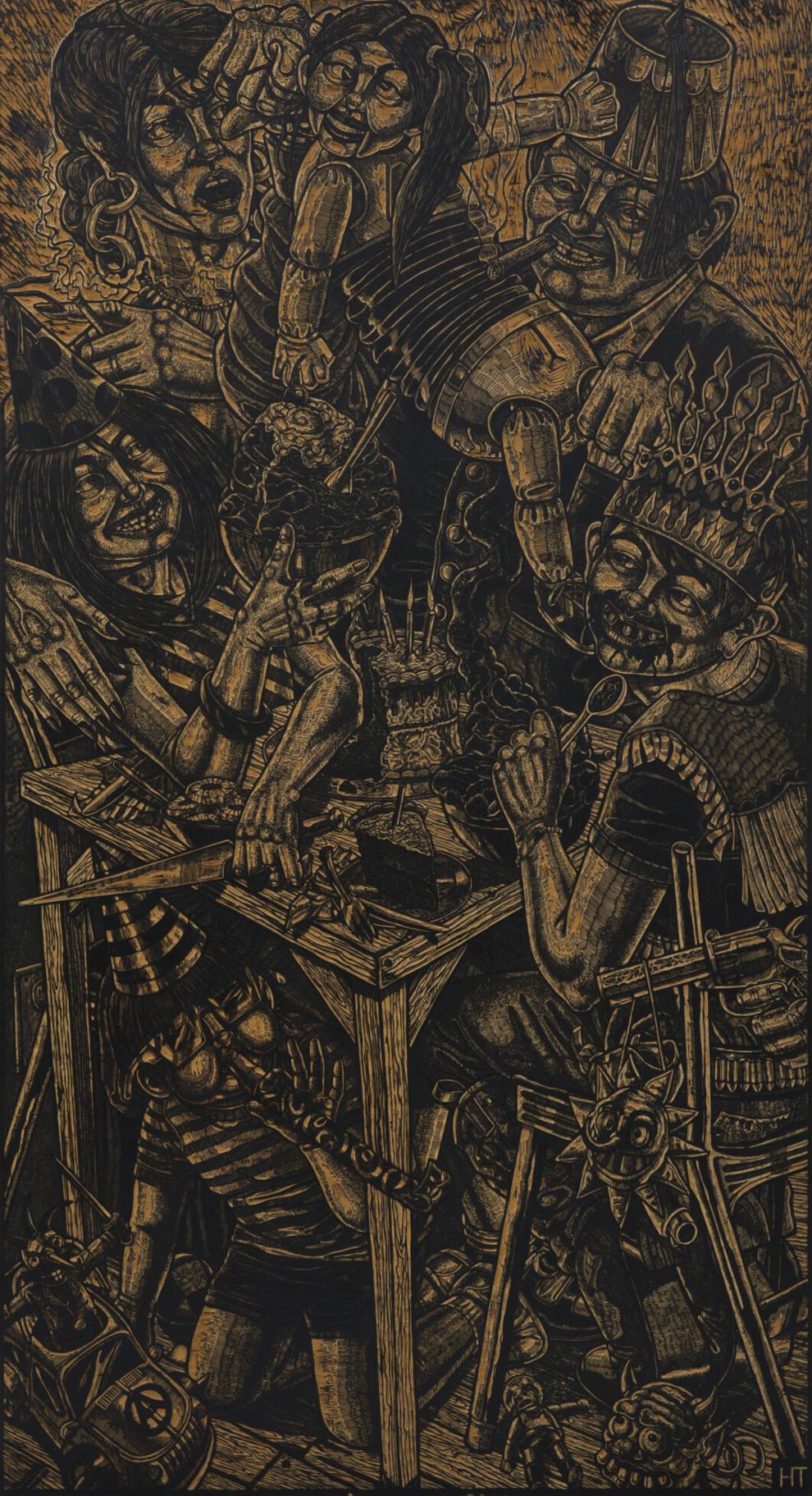 Tom Huck, "Snacktime Marcy" woodcuts, 1999 • The Simmons didn't stop to collect nearly every print Tom Huck ever made; they also sought out drawings and woodcuts, like these for his "Snacktime Marcy" triptych. Having the wooden blocks in the collection allows visitors to learn more about the engraving process, but they also reveal the incredible artistry of Huck involved in carving the image by hand into the plywood blocks of birch.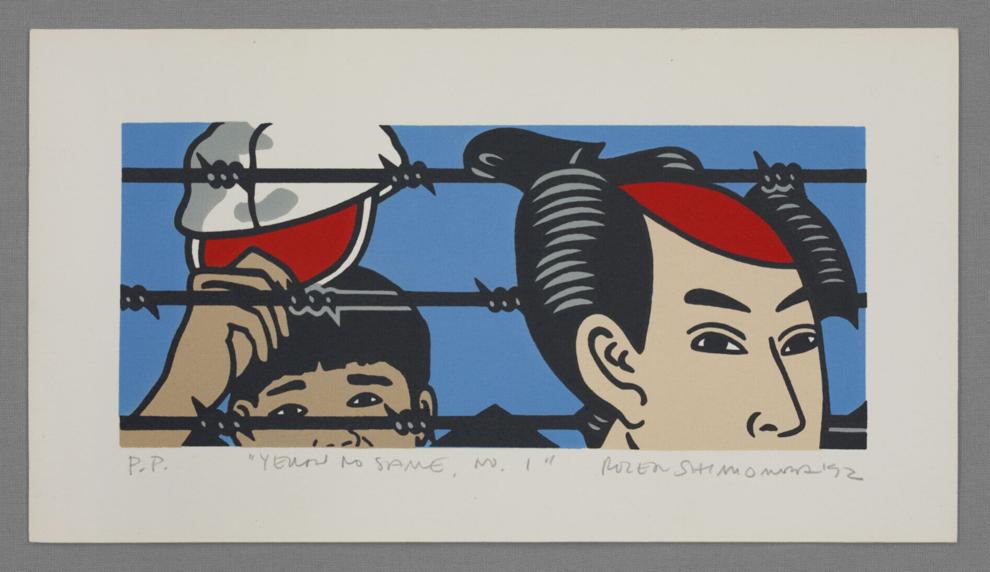 Roger Shimomura, "Yellow No Same, No. 1", 1992 • "Yellow No Same, No. 1" comes from a portfolio of 12 prints, each in the same oblong format incorporating two sets of figures clearly separated by barbed wire. Roger Shimomura is a Japanese-American artist who, as a child, was incarcerated with his family in an internment camp, as ordered by President Franklin D. Roosevelt in 1942. These prints make direct reference to that experience, juxtaposing Japanese Americans in their 1940s dress behind barbed wire with Kabuki actors outside.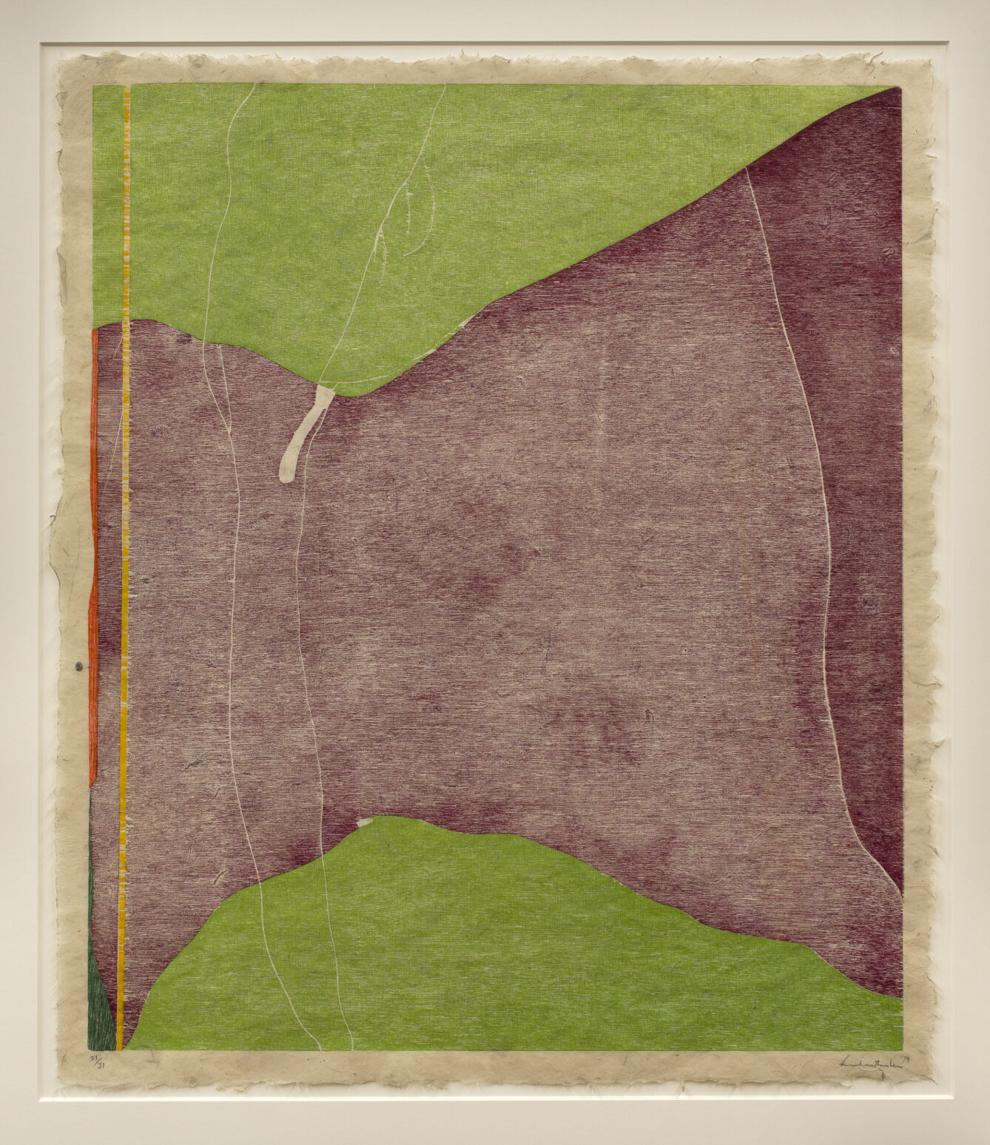 Helen Frankenthaler, "Wild Breeze", 1974 • Helen Frankenthaler approached printmaking as she did painting—with a seriously experimental attitude. "Savage Breeze" stands out for its impressive scale and the artist's choice to showcase the grain of the wood blocks in the texture of the print. It was printed at Universal Limited Art Editions in Long Island, New York, working with the master printers there, but she almost gave up before deciding to add a layer of white ink underneath: Finally, this gave her the "glow" she was looking for.
What "Seize the Moment: Contemporary Art from the Ted L. and Maryanne Ellison Simmons Collection" • When June 26-Sept. 11; hours are 10 a.m. to 5 p.m. Tuesday through Sunday, 10 a.m. to 9 p.m. Friday, • Where St. Louis Art Museum, 1 Fine Arts Drive, Forest Park • How much $12, $10 for seniors and students, $6 for ages 6 to 12, free for ages 5 and under; free for museum members and on Fridays • More information slam.org